Webinars for all levels
Your questions answered
Experienced facilitators
Get powerful trading ideas
Webinar description
Facilitator: Jean Mearne
Did you know that trading is a daily battle on a global stage? Every day people around the world gather at their trading computers to fight it out to see if they can be among the best in the world. Sounds tough? You bet it is! And yet so many traders think they can quickly turn pennies into millions without the right knowledge, practice or discipline.
Our Chief Market Analyst Jean Mearne is committed to helping you to improve your trading. In the first webinar, he will start by looking at what you need to know and do as well as what you should never do in order to thrive & survive in this global battle. Janne will share on how to create a good and a bad trading strategy and in this process touch upon a number of issues relevant to active traders. During this interactive webinar, your questions and comments are more than welcome! This webinar will be most beneficial for new aspiring and intermediate traders.
Learn to trade from people who do it for a living by joining one of our regular webinars.
Our market professions offer unique insight into the world of trading, including:
Analysis of the markets and the causes of market behaviour
Examples of trade set ups and execution
Strategy sessions to help you build a robust trading plan
New and old concepts in trading that we believe can help you
Webinars for All
Our webinars are designed for traders across the entire spectrum of experience, from beginner sessions to intermediate and advanced practices.
0 Commissions & Raw Spreads
Market Analysis & FX Webinars
Instant Trading Execution
0 Commissions & Raw Spreads
Sign up for our future webinars
Thank you! Please check your inbox (including promotions and spam tabs) for the link to the upcoming webinar.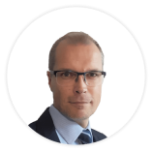 Jean Mearne
CHIEF MARKET ANALYST
DECADES OF EXPERIENCE ANALYSING THE FINANCIAL MARKETS, ASSIMILATED FOR YOU:
20 Years experience as analyst, professional trader & money manager
Specialist in FX, equities, indexes & stocks analysis
Offers specialist support in trading psychology, strategy & risk

Thank you for your email
Someone from our support team will contact you shortly about your inquiry.

Thank you for your callback request.
We will contact you shortly.